Note: The article below refers to the MK1 machine of BaxEDM, the MK2 machine will use ClearPath servos from Teknic.
The BaxEDM machine uses these (marked by arrow) brushed DC motors in combination with a 1:84 ratio planetary gear head: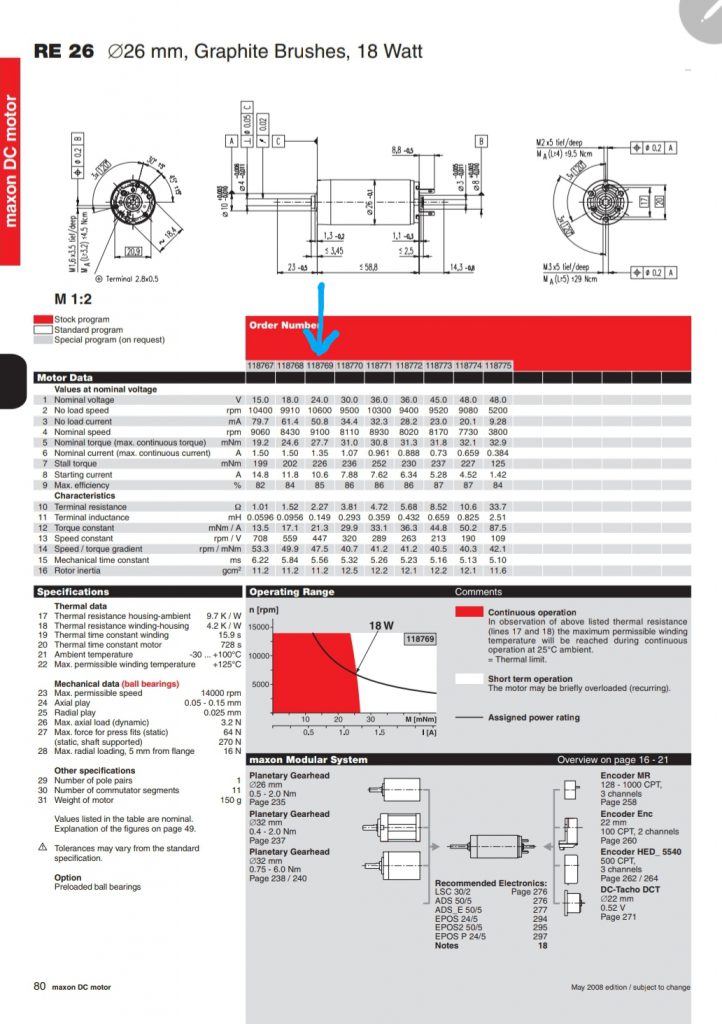 These motors were picked simply because they were salvaged from another build. When choosing motors for a new WEDM build, similar but low cost versions from another brand can be used as well. The used motors in the BaxEDM example machine are overdimensioned and can easily break the wire by the large torque that they can deliver.
The important thing to note when selecting motors is that they should be backdriveable. This rules-out the use of worm wheel reduction gear boxes.